ASR Alternative Investments has carefully aligned itself with strategic industry professionals whose commitment to transparency, due diligence, and business ethics mirror our own.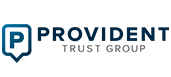 Provident Trust Group is an independent corporate trust company located in Las Vegas, Nevada. Provident's clients have access to the many advantages afforded by trusts under Nevada law regardless of where they live. Provident serves clients in all fifty states and holds over $3 billion in custody. Provident's clients range in size from small family trusts to multi-million dollar accounts and include individuals, multi-generational families, family offices, as well as retirement accounts.
Provident is privately owned and operated, like the big bank trust departments or firms Provident's mission is to eliminate unnecessary red tape and focus on what really matters – delivering the highest level of service to meet clients' needs. Provident is small enough to ensure that clients receive direct access to professionals and personalized. However, Provident is large enough to perform services, whether highly complex or relatively straightforward, in a time-sensitive manner. See more about Provident at trustprovident.com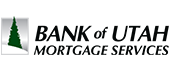 Bank of Utah(BofU) provides a wide range of corporate trust services to the aircraft registration and asset finance industries. BofU combines the finest, most experienced team of trust service professional in the industry with the service orientation and flexibility of Utah's largest state-chartered bank to provide the highest quality corporate trust services available.
Bank of Utah corporate trust services offers the benefits of a team of proven, experienced in-house counsel and account management professionals who understand the importance of finding solutions and helping clients do business their way. BofU has over 75 years of combined experience in all aspects of corporate trust services.
In accordance with state and federal regulations, BofU has implemented reasonable know-your-customer requirements which impose no geographical restrictions on its ability to do business with potential customers from other nations or jurisdictions. As a result, Bank of Utah Corporate Trust provides services to clients all over the world, including North, Central and South America; western and Eastern Europe including the Russian Federation and a variety of former Soviet republics; Asia and Pacific Rim including Japan, China, Singapore, Malaysia and others, as well as Middle Eastern and African nations. See more about The Bank of Utah at BankofUtah.com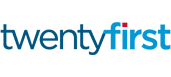 TwentyFirst Services was founded in 1998 with the goal of creating a new standard of excellence in life expectancy analysis. To accomplish this goal, TwentyFirst produced the first-ever software program for evaluating life expectancies. This revolutionary product helped transform the evaluation process from a subjective "guess" to a more objective, consistent methodology.
Since then, they have continued to innovate and refine the evaluation process and expand into all life markets. TwentyFirst's experienced team of underwriters, medical doctors and actuaries understand the complex nature of senior and impaired longevity. Their proprietary software system can also be tailored for insurers, reinsurers, long-term care providers and nursing homes—to provide accurate life underwriting for diverse senior and impaired populations.
TwentyFirst is also a leader in servicing longevity and insurance related assets, including insurance policies, life settlements, annuities, premium finance loans, Regulation XXX trades and pension hedging products. Using exclusive tools, our servicing team helps clients generate more value from their insurance assets.
TwentyFirst's services include; Mortality tracking and seat audits, Premium Finance servicing, life insurance policy reviews and optimizations, mortality data and life underwriting, medical and Rx record retrieval and life settlement services.
TwentyFirst is majority owned by private equity firm BV Investment Partners and is proud to have a distinguished board of directors, including principals at BV Investment Partners, Dennis Chookaszian, the former Chairman and CEO of CNA Insurance Companies and Bob Dowdell, the former Chairman and CEO of Marshall & Swift/Boeckh.